Firefighter Training
Mudgeeraba RFB trains every Tuesday night from 1900hrs (7 pm) most often at our station located at 415 Gold Coast – Springbrook Rd, Mudgeeraba.
Feel free to drop in and say hello.
Once you join, we will provide you with Rural Fire Service membership application forms which you must fill out.  You can join us for limited training to ensure that you wish to be part of our Brigade.  A vote of members is taken to accept you as a recruit (after 4 – 6 weeks) and you send the paperwork to the regional office for a Police check and other administration purposes. Once you have a letter of acceptance from Queensland Fire and Emergency Services, you are a full member of the Brigade.  You will then be presented with your Personal Protection Equipment (PPE) – overalls, helmet, goggles and gloves.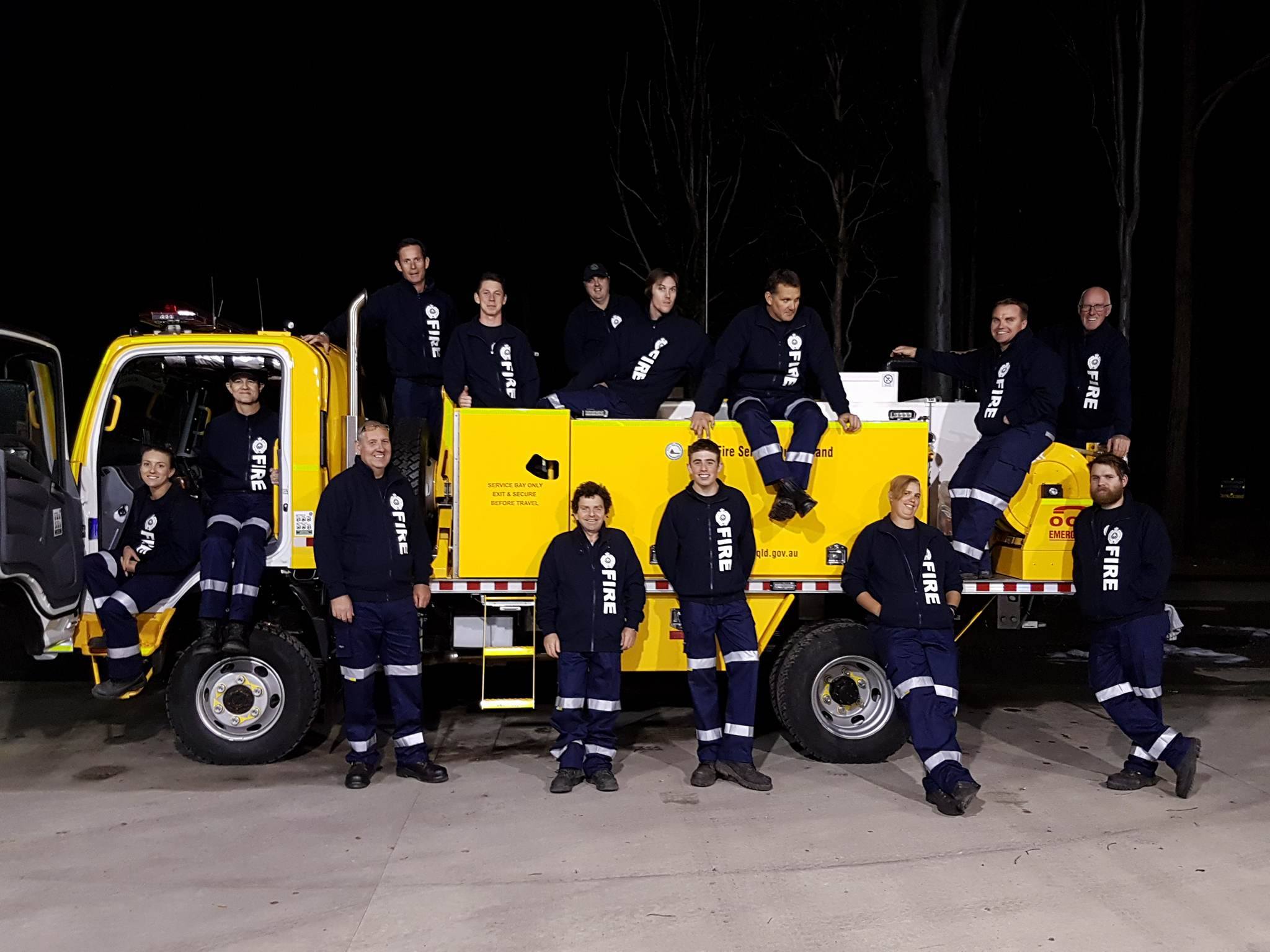 Membership of the Rural Fire Brigade is open to all people at least sixteen years of age and of good character. We are always looking for people to join us at our intake time and anyone who lives within a reasonable distance of our station on Gold Coast – Springbrook Rd are welcome to join.
All new members undergo training and mentoring with one of the senior firefighters as well as starting their Fire Fighter Minimum Skills (FMS) qualification. In our brigade, all members must have completed FMS before they can enter an active fire-ground. During their training all members do attend burns to learn hands on skills on a live controlled fire. Please have a look at the calendar for more details on training, news and events.