Mudgeeraba Rural Fire Brigade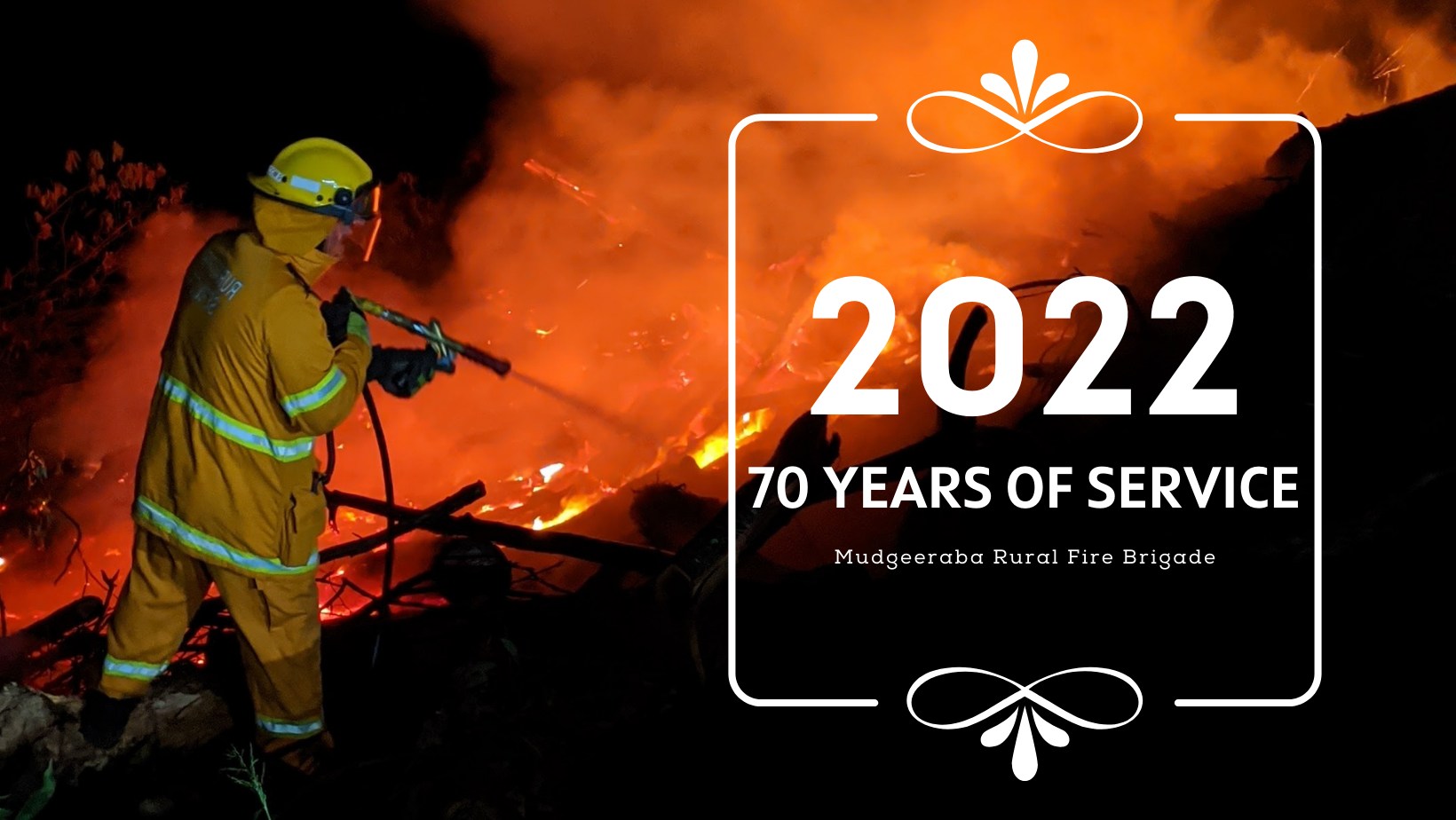 Mudgeeraba Rural Fire Brigade is one of the most active and professionally focused volunteer fire units in Queensland. Our members train every week in firefighting skills and knowledge in preparation for the Queensland fire season which happens between August and December every year.
We provide structured ongoing training with all members completing Fire Management 1 (FM1), a First Aid certificate and in the field experience alongside senior firefighters. If you are over 16 you are eligible to attend training.
Fire Season
Unlike other states in Australia, our fire season falls in winter / spring when the air is dry and there is a lower average rainfall. It is during this time that we are more likely to have bushfires. Throughout the rest of the year we are often called upon to attend car fires, road accidents, small fires and other incidents like flood recovery when required by the local rural community and Queensland Fire and Emergency Services.
There are over 1650 Rural Fire Brigades state wide.  Membership is well in excess of 35,000 unpaid volunteers making the Rural Fire Service the largest voluntary organisation in the State. These brigades collectively provide rural fire management and protection to 93% of Queensland.
Fire Danger Rating System
The new Fire Danger Ratings have now been implemented nationwide.  For further details on what these ratings mean, please refer to the Queensland Rural Fire Service Fire Danger Rating page.
To confirm current fire ban details, check the Queensland Rural Fire Service Fire Ban page or for Gold Coast residents please ring Rural Operations (Worongary office) on (07) 5587 4101 during business hours.
For all urgent matters call Triple Zero