Permit to Light Fire Application
Only fires that exceed two meters in any dimension require a fire permit.
For more information about using fire outdoors, head to the Rural Fire Service website
Contact details for the Upper Mudgeeraba, Austinville, Neranwood and Mt Nimmel fire warden are:
Steve Davis – 0413 122 679
For any other area in the Gold Coast, call the local Rural Fire Service office on 07 5587 4101
To obtain a fire permit, first download an application form for a Permit to Light Fire and submit the completed form to your local fire warden.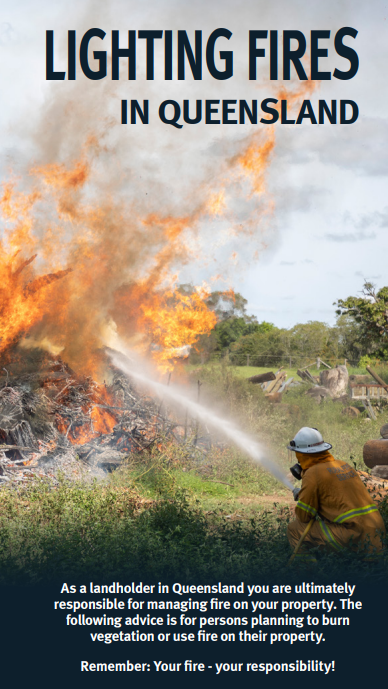 If you are unsure about the application of nuisance provisions of the laws of local governments in respect to the lighting of fires in your, you area should contact your local government authority.
PRIOR TO LIGHTING FIRE – Please note that it is condition of ALL Queensland Permits to Light Fire, that no fire shall be lit if the wind speed exceeds 24 km/hr.  Please check the latest weather observations from the Bureau of Meteorology website for your local area prior to lighting your fire.