The brigade currently has 3 appliances including:
A Ford Ranger that we received in 2021. It carries 400 litres of water, and 2 crew members. This is a light attack vehicle.
This appliance carries 1300 litres of water and 3 crew members. This is known as a medium attack vehicle.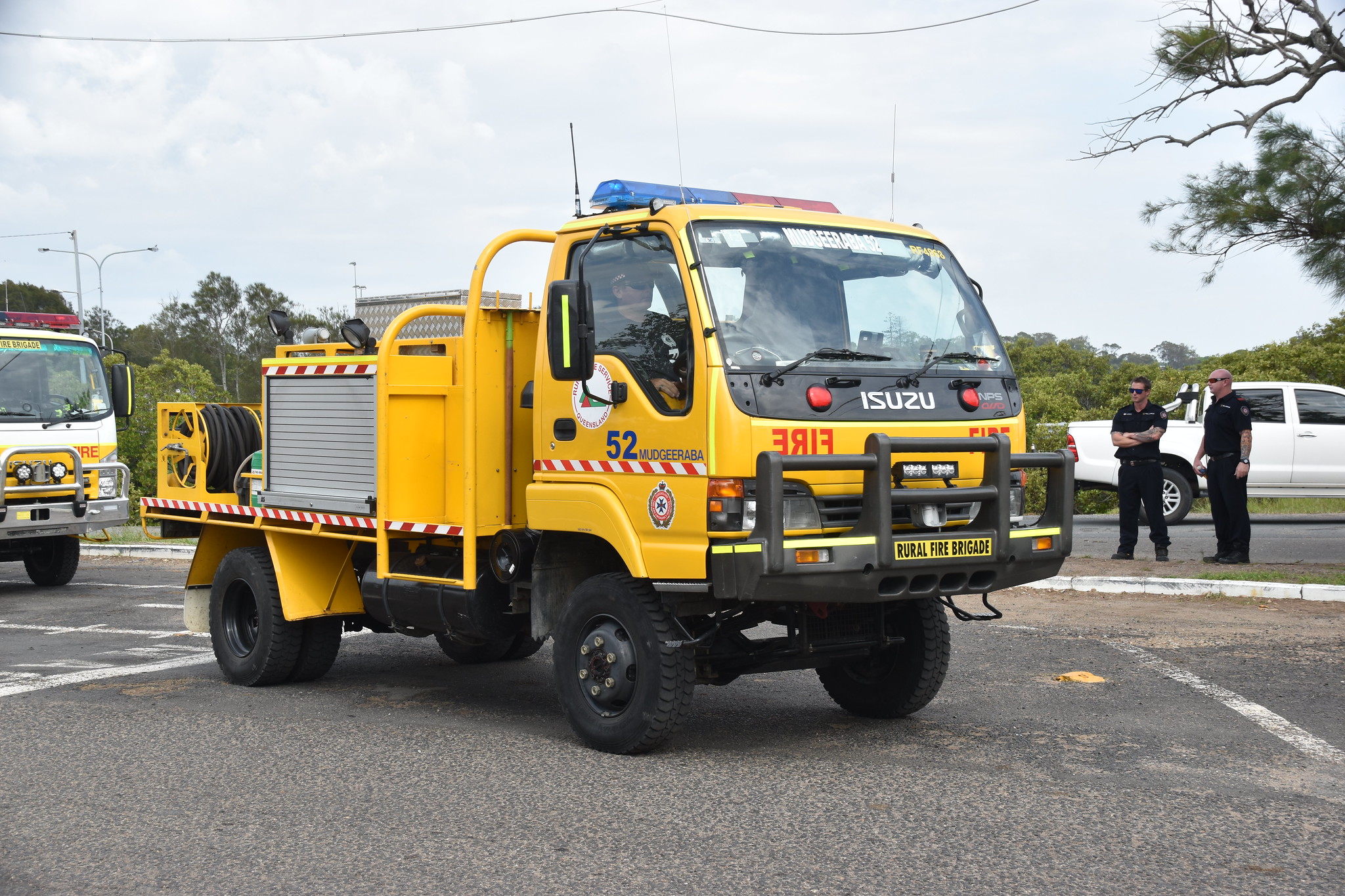 A 2005 Isuzu NPS 300 4×4. It carries 2000 litres of water, 3 crew members, and a chainsaw. This is also a medium attack vehicle.
All appliances are fitted with the new digital GWN system plus VHF and UHF radios that allow communications between rural and urban appliances, Firecom (the fire control centre located at Southport) and other agencies such as National Parks & Wildlife Service, Council, SES, Police and Ambulance.
Over the years (50+) the brigade has had many appliances, these have been retired from the brigade through old age, break-down, or no longer meet the needs of the brigade.
Known as "Big Red", this was our heavy appliance until March 2005, where she was decommissioned and sold off. She was a 1974 D1410 International 4×4. We received her during 1998 where she was purchased from King Lake West in Victoria. She carried 2700L water and a crew of 3
You can help by providing us with info and photos of our old trucks. Please use the contact form